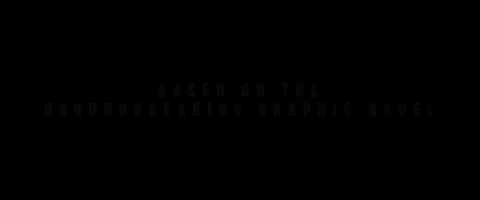 Image found on giphy.com. https://media.giphy.com/media/ahJwlqK2lMC7S/giphy.gif
Not surprisingly, Valerian and the City of a Thousand Planets is a visual masterpiece. The amount detail in nearly ever aspect of the scenery and special effects was amazing. Unfortunately, the same attention was not given to the development of the plot or characters themselves, and this fact ultimately is what kept me from really loving this movie.
In summary, the film revolves around government agents Valerian and Laureline who are sent to the space station Alpha—a.k.a the City of a Thousand Planets because it contains every species known to exist in the universe—to find and stop the threat lurking within its core. This main plot seems simple enough, however, its execution is sloppy and convoluted. The characters don't actually arrive to the Alpha Station until what seems like an hour into the film, and when they finally do embark on the mission, the over overabundance of special effects actually distracts the viewer from focusing on what the characters are supposed to be doing.
This ultimately leads me to the overarching issue with the film as a whole: the two main characters and the acting. According to the dialogue and plot, the titular character of Valerian is supposed to be the best agent of his kind as well as a playboy and lover to Laureline. Dane DeHaan was not believable as any of these. Sure his character didn't seem bad at his job by any means, but never once did he do anything to make him stand out as being the best in his field. In fact, Laureline seemed to outshine Valerian on all fronts, considering she had more screen time and was simply portrayed by Cara Delevingne as being more likable and real. The supposed romance between these two characters, however, was one of the weakest points of the film. The flirty dialogue was so corny it was cringeworthy, and instead of enhancing the plot, the romance seemed to hinder it from gaining any momentum. The best acting performance actually went to Rihanna whose portrayal of Bubble was one of the most touching and well-executed even though the character's involvement in the overall plot, like so many other aspects of the movie, seemed extraneous.
🎬✔︎ Would recommend for those looking for a visual treat but no story or emotional investment.
My reaction after seeing it: I have no idea what I just saw. 
★★★/5