Wisdom begins in wonder. 
-Sophocles
Synopsis in a sentence: Tough girl needs the help of an enemy angel to find her kidnapped sister in post-apocalyptic Northern California. 
Angelfall by Susan Ee didn't have a slow passage in it. From the first page, the pacing was fast and the plot suspenseful. Penryn is a strong and ruthless yet heroic female protagonist, and the sarcastic banter between her and Raffe is one of the most fun aspects of the entire novel. Raffe, too, is a likable character, with just enough mystery and broodiness to fit the relatively stereotypical YA love interest mold. While the plot was entertaining overall, the world building was average at best. I understand that it takes place in a world ravaged by supernatural war, but more details regarding the angel culture and mythology as well as the incorporation of additional multi-dimensional characters would have greatly enriched the story. The ending with its multiple plot twists that led up to it, however, ultimately leaves the reader wanting more and makes up for any other flaws in the narrative.
📚✔︎ Would recommend for fans of post-apocalyptic fiction or angel mythology
If I could summarize the book in one word: suspenseful 
Check out the official summary of Angelfall by Susan Ee on goodreads.
My rating (out of 5 stars): ★★★★
After hearing so many good things about this indie novel, I was excited to finally read it. Unfortunately, I found The Queen of All that Dies to be disappointing for a number of reasons. Because my feelings toward this book are so jumbled, rather than writing a typical essay review, I am going to separate my thoughts into different sections.
What I liked:
1) The pacing-from the first page of the novel, I was hooked. The relatively simple, yet suspenseful prose was riveting, and even when the plot was lacking, I still wanted to continue because it was such a fast and easy read.
2) The potential– This goes along with the pacing in that in the first thirty pages, there was so much potential to build a rich and original apocalyptic setting as well as a seemingly impossible, but epic love story. In the end, however, the reader was given neither, which ultimately leads me to…
What I didn't like:
1) The pacing-While at the beginning, the fast pacing was originally what drew me in, as the novel progressed the succession of events became almost dizzying because they happened so quickly. Rather than spending adequate time with each scene by including appropriate and enriching details, it felt like the author was rushing through everything almost with barely any thought.
2) The plot– …I just didn't get it. I mean, well I understood the basics; The female protagonist has spent all her life fighting against an evil king of the world only to be forced to marry him and fall in love with him while turning on her own people. Sure, there were twists, but instead of a compelling storyline, the reader was left with only a skeleton of a plot that's events were half-hazardly strewn together.
3) The worldbuilding– There was none. Usually when I read, I can at least visualize the characters and settings to a certain extent, but when I read this all I could see was the black font and white paper in front of my eyes.
4) The romance/characters-Once again, in the beginning I liked the main character Serenity. She was tough if a little bit one-dimensional. But I liked her.
King Lazuli, on the other hand, was downright horrible. Oh, in the first part of the book, he was charming, and I seriously thought the author would reveal some good side to him, some possible reason or motivation–however misguided–for performing all the horrendous things he did. Only…she didn't. There was nothing, NOTHING redeemable about this character. He was a power-hungry mass murderer who felt no remorse for any of his actions. Even as a potential villain, he was entirely one dimensional, and the fact that he was supposed to be portrayed as a love interest? I couldn't believe it.
Even worse, as soon as Serenity falls in love with him (though Thalassa never explains how she could actually love such a monster in the first place) all her strength vanishes. Seemingly within a handful of pages, she turns on her own people and believes that Lazuli is rightfully the king of the world even though he was directly responsible for *Spoiler* the murder of her entire family. 
In conclusion, this novel started out strong, but left a bad taste in mouth for days afterward.
📚✔︎ Honestly wouldn't recommend. I was looking for a compelling romance and what this book provided was an unhealthy, controlling and bordering-on-abusive relationship.
If I could summarize the book in one word: disappointing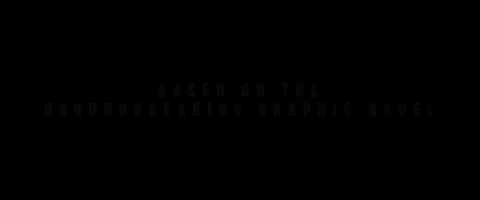 Image found on giphy.com. https://media.giphy.com/media/ahJwlqK2lMC7S/giphy.gif
Not surprisingly, Valerian and the City of a Thousand Planets is a visual masterpiece. The amount detail in nearly ever aspect of the scenery and special effects was amazing. Unfortunately, the same attention was not given to the development of the plot or characters themselves, and this fact ultimately is what kept me from really loving this movie.
In summary, the film revolves around government agents Valerian and Laureline who are sent to the space station Alpha—a.k.a the City of a Thousand Planets because it contains every species known to exist in the universe—to find and stop the threat lurking within its core. This main plot seems simple enough, however, its execution is sloppy and convoluted. The characters don't actually arrive to the Alpha Station until what seems like an hour into the film, and when they finally do embark on the mission, the over overabundance of special effects actually distracts the viewer from focusing on what the characters are supposed to be doing.
This ultimately leads me to the overarching issue with the film as a whole: the two main characters and the acting. According to the dialogue and plot, the titular character of Valerian is supposed to be the best agent of his kind as well as a playboy and lover to Laureline. Dane DeHaan was not believable as any of these. Sure his character didn't seem bad at his job by any means, but never once did he do anything to make him stand out as being the best in his field. In fact, Laureline seemed to outshine Valerian on all fronts, considering she had more screen time and was simply portrayed by Cara Delevingne as being more likable and real. The supposed romance between these two characters, however, was one of the weakest points of the film. The flirty dialogue was so corny it was cringeworthy, and instead of enhancing the plot, the romance seemed to hinder it from gaining any momentum. The best acting performance actually went to Rihanna whose portrayal of Bubble was one of the most touching and well-executed even though the character's involvement in the overall plot, like so many other aspects of the movie, seemed extraneous.
🎬✔︎ Would recommend for those looking for a visual treat but no story or emotional investment.
My reaction after seeing it: I have no idea what I just saw. 
★★★/5
"They made me see that the world was beautiful if you were beautiful, and that you couldn't get unless you gave. And you had to give without wanting to get."
-T. H. White, The Once and Future King 
"I once followed a path through a winding wood..".
Hello once again, everyone! I'm sorry I haven't posted in so long, but life's been a little crazy. During the hiatus, however, I actually started TWO NEW MANUSCRIPTS! Right now both of these stories are centered around strong heroines, so for my first post back, I chose to discuss a film that did the same: Wonder Woman!
---
1. Themyscira & the Amazons
From the moment my eyes fell on the beautiful green island surrounded by a turquoise ocean, I was entranced. Every scene and detail of this paradise and its fierce inhabitants was breathtaking. I also loved how the first part of the movie set in Themyscira wasn't rushed so that the audience was able to gain a full sense of the Amazons' culture and traditions while still wanting to learn more.
2. Gal Gadot 
This breakout actress was truly remarkable. Not only did she portray Diana's bravery and strength wonderfully, but she also brought out the character's vulnerabilities and compassion in a way that was touching and real.
3. Chris Pine 
I really enjoyed Chris Pine's portrayal of Steve Trevor, though several times I couldn't help but get a decidedly Captain Kirk vibe (not that I'm complaining though!). Despite being Diana's love interest, Pine managed to present Trevor in heroic but relatable way. Unlike Diana, Trevor isn't gifted with unearthly strength or a destiny to defeat a vengeful god. He is only human, and yet by the end of the film, it is his acceptance of his own limitations that ultimately empowers him.
4. The Romance 
What I loved about the romance between Diana and Steve was that it was gradual and based on a stable sense of friendship before it transformed into something deeper. Even more importantly, it was presented in such a pure way. Sure, both Diana and Steve have a number of disagreements and challenge each others beliefs, but never once did I doubt they truly cared for each other. This is the kind of love story that fairy tales should be made of.
5. The Action 
From beginning to end, the fight scenes were beautifully choreographed and executed in way that was visually satisfying. I loved how the Amazons' fighting style was a mixture of fantastically inhuman moves (such as high flips in the air or soaring off clifftops to shoot bows) and gritty combating techniques. Aside from basically every scene involving the Amazons, some of my other favorite action sequences included the scene where Diana saves Steve in the alley with her bullet-deflecting bracers and her awe-inducing race across the trenches of "No Man's Land".
6. The Sets 
As I said before, the architecture and scenery of Themyscira was visual eye candy at its finest. The Amazons' armor was a perfect mixture of historical and fantastical attire, and in the process, Wonder Woman's iconic outfit received a perfect upgrade. However, I also liked the stark contrast between the natural environment of the island filled with greenery and clear blue water and the industrial gray of London and the trenches.
7. Wonder Woman 
Lastly, but most importantly, the best part of this film is the development of Wonder Woman herself. Patty Jenkins did an outstanding job in incorporating a level of artfulness and ingenuity in her storytelling that many of the latest superhero movies have been drastically lacking.  As someone who has never read the comics and knew basically nothing about this iconic character beforehand, by the close of the story I had a full understanding of who Wonder Woman was and how she became this way. Even more importantly, I wanted more. More action. More storytelling. And definitely more Wonder Woman.
---
For those of you who have seen the movie, what were your thoughts?
"Nature's first green is gold,
Her hardest hue to hold.
Her early leaf's a flower;
But only so an hour.
Then leaf subsides to leaf.
So Eden sank to grief,
So dawn goes down to day.
Nothing gold can stay."
―Robert Frost, "Nothing Gold Can Stay"